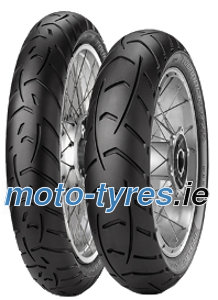 Please note: Prices apply to tires without rim. Depending on the tire dimension, the tread pattern may vary.
Metzeler
Tourance NEXT
170/60 R17 TL 72V Rear wheel, M/C
Metzeler
Tourance NEXT
170/60 R17 TL 72V Rear wheel, M/C
Metzeler - Motorcycle tyre brand from Germany
Tyre size
170/60 R17 TL 72V Rear wheel, M/C
Speed Index:
V:
Approved
up to 240 km/h
European Production
Description

Matching motorcycles

Client reviews rating

Technical specifications

Set offers (front and rear tires)
Metzeler Tourance NEXT
The new Tourance NEXT. The Enduro street tyre that dares you to challenge any weather condition and any road. The latest generation of Enduro Street tyres, featuring new compounds, profiles, structure and tread pattern for unmatched levels of stability, safety on wet and mileage.
Improved wet grip and stability
Improved mileage over previous Tourance EXP
Dual Compound rear sizes
Ideal choice for the latest generation Adventure touring bikes
OE on the new BMW R 1200 GS
Properties
Optimized Tread Pattern
New Dual Compound solution
Differntiated grooves layout and shape
Effect
Wear regularity
Chemical grip on Wet surfaces
Water evacuation, the compound is always in contact with the road
Benefit
Improved Mileage
Grip confidence on wet
Safety Feeling
| | |
| --- | --- |
| Brand | Metzeler |
| Tyre type | Enduro |
| Model | Tourance NEXT |
| Dimension | 170/60 R17 TL 72V Rear wheel, M/C |
| Tyre width | 170 |
| Tyre profile | 60 |
| Construction type | R |
| Tyre size | 17 |
| Tyre load index | 72 |
| Speed index | (V) |
| With/Without Valve (TT/TL) | Tubeless |
| M/C | Yes |
Buy tires in set
€ 316.62 € 307.12
Buy tires in set
€ 322.12 € 312.45
* The list prices, if available, are a net calculation basis for determining sales prices between tire manufacturers and their dealers.
In no case are the selling prices paid or usually paid.
**Prices include VAT and delivery within Ireland.
***More than 90% of our orders reach the customer in the specified delivery time.