Bridgestone H 50 R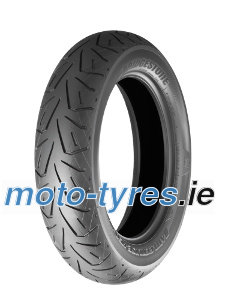 Specially built to give you maximum pleasure on your American V-Twin cruiser.
Connect with the road
Bridgestone understands how you feel about your V-Twin. So we developed Battlecruise H50 with our best technologies and materials to keep your machine running the way you love it – on wet and dry.
Higher cornering power
With the new H50 on the front, your heavy bike only needs a light touch, for easy and precise cornering.
Long lasting
You can lay down the kilometres with the H50; our aim is to give you a tyre that lasts a lot longer than other big-name tyres.
Smooth, easy ride
Bridgestone has improved the vibration damping and shock absorption on the front tyre, for a smooth easy ride, even on long trips.
*Prices include VAT and delivery within Ireland.
**More than 90% of our orders reach the customer in the specified delivery time.