Bridgestone A 40 R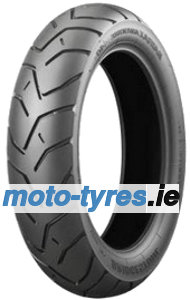 Bridgestone BATTLAX A40
Adventure
Let the adventure begin with Bridgestone's ground-breaking trail radials
Features
A smooth ride
Straighten winding roads and flatten uneven surfaces the Battlax A40 delivers a smooth, comfortable ride, time and time again.
The versatile performer
Tailor-made for today's sophisticated adventure bikes, the Battlax A40 has been developed and tested across the full spectrum of road and weather conditions.
The best of both worlds
Fusing the heritage of Battlax with the proven stability and durability of the Battle Wing, these premium trail radials let you enjoy both the ride and your peace of mind.
Surefooted handling
Superb traction and stability, particularly on wet surfaces combine sports performance with outstanding safety and versatility.
Flexible, durable, reliable
The Battlax A40's robust construction is your guarantee of long-lasting and consistent performance, whatever the road throws your way.
*Prices include VAT and delivery within Ireland.
**More than 90% of our orders reach the customer in the specified delivery time.