Bridgestone V02 R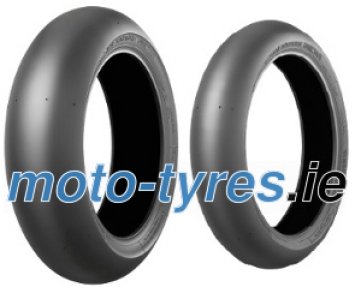 Bridgestone Battlax Racing V02
Unleash a true racing thoroughbred.
Features
Off-the-scale performance
Faster lap times You asked for it, Bridgestone delivers. Chalk it up with the next-generation racing tyre for riders of Superbikes and Moto3™ everywhere.
Lightning-fast response
This is what MotoGP™ technology really feels like. Brush aside the competition with new levels of grip, stability and control.
Superb cornering stability
Genuine contact feel throughout the turn means you know exactly when to push the limits, even at high camber angles.
Superior warm-up potential
If this tyre represents the pinnacle of construction technology, wait till you see how it works in tandem with the new compound. True, sticky performance throughout the full temperature range.
Longer tyre life
And as an added bonus, you can keep on booking the fastest lap times for longer, thanks to the Battlax Racing V02's softer, more wear-resistant compound.
*Prices include VAT and delivery within Ireland.
**More than 90% of our orders reach the customer in the specified delivery time.