Dunlop DT3-R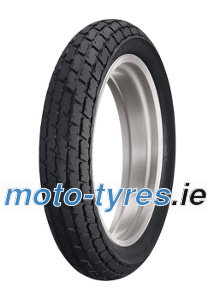 The famous flat-track racing tyre DT3 now has a road-going cousin! The thoroughly modern DT3-R delivers the performance its flat-track pattern promises.
The DT3-R is the first flat-track tyre that can take you on tour.
The DT3-R looks like the DT3 race tire, but the tread pattern is optimized to achieve the desired handling characteristics on the street
Long wearing compounds were employed to achieve mileage targets on the street
The DT3-R features JLB in the rear, and uses a combination of aramid and nylon plies and a unique mold profile to achieve supreme ride and handling performance
*Prices include VAT and delivery within Ireland.
**More than 90% of our orders reach the customer in the specified delivery time.