ITP Holeshot ATR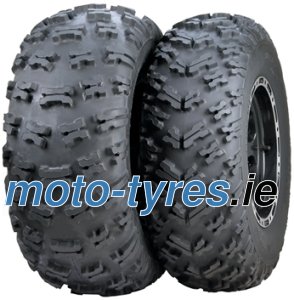 * Put the sport in your utility ATV!
* Combining legendary Holeshot performance with all the benefits of radial tire design.
* By far the lightest radial tire on the market today! Lose 10 pounds over similar tires!
* Radial tire technology offers amazingly smooth ride quality-flexible sidewalls absorb trail shock.
* Increased traction over variable trail conditions due to larger contact patch-a radial tire's footprint actually grows under load!
* Greater durability and longer tread life than a standard ATV tire.
* Legendary ITP Holeshot technology and performance now available to 4x4 ATV owners!
* Features a tough 6-ply rating and our patented Rim Guard.


*Prices include VAT and delivery within Ireland.
**More than 90% of our orders reach the customer in the specified delivery time.