Maxxis M958 Razr Cross Rear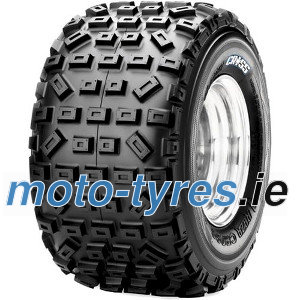 M958 Razr Cross Rear

SPORT
Get exactly what you need for ATV motocross with the Razr Cross. Small knob design allows rider to "cut" a specific tread pattern to match racing conditions. Great for intermediate to hard terrain.
* Developed specifically for ATV motocross
* Ideal choice for intermediate/loamy track conditions
* Angled tread knobs on rear offer excellent traction while allowing controlled slides for cornering
* Front tire combines aggressive center line tread with angled outer knobs for precise steering, straight line stability, and improved braking .

*Prices include VAT and delivery within Ireland.
**More than 90% of our orders reach the customer in the specified delivery time.