Metzeler Tourance Next 2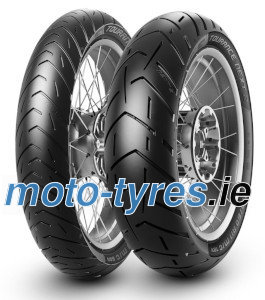 The evolution of the legendary TOURANCE™ NEXT, a newest road-oriented benchmark for riding pleasure that dares you to challenge any road
Agile and neutral behaviour thanks to radial structure with 0 degree steel belt and INTERACT™ technology
The new benchmark for wet handling and braking performance. Segment leading behaviour, even in cold temperatures, thanks to new compounds and METZELER HYPERBASE™ construction.
1.5m shorter stopping distance than the best competitor in the segment
The evolution of the legendary design of TOURANCE™ NEXT is boosted by both new compounds and METZELER DYMATEC™ (Dynamic Mould Angle Technology), a design methodology that ensures performance duration by finely preserving functional knob geometries.
The combination of METZELER structures and new compounds results in reliable stability and line holding regardless of the loading condition.
*Prices include VAT and delivery within Ireland.
**More than 90% of our orders reach the customer in the specified delivery time.