Michelin Power Supermoto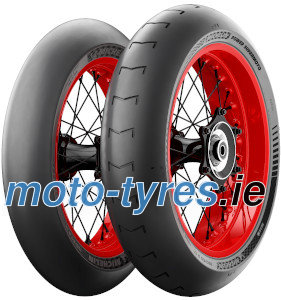 The world number 1 range in supermoto, developed with the best drivers in the category, for outstanding performance, handling, and grip.
Handling and feedback
A 16 inch Michelin tyre, popular with riders for its handling, grip and precise feedback from the front.
Grip and durability
Developed with compounds used at the highest levels of competition, the MICHELIN Power SuperMoto has proved its grip and durability.
Developed with experienced riders
The MICHELIN Power SuperMoto tyre was developed in collaboration with the best supermoto riders in the world.
*Prices include VAT and delivery within Ireland.
**More than 90% of our orders reach the customer in the specified delivery time.