Pirelli EVO22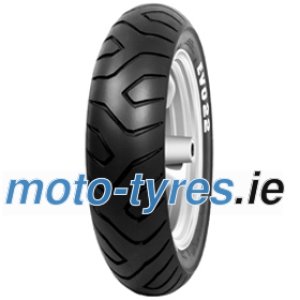 • Pirelli EVO 22

FEATURES

INNOVATIVE SPORT-TYRE LINE for scooter from 50 cc with sizes from 12 ' up to 14'.

POLYGONAL CENTRAL FRONT GROOVE for perfect water drainage and continuous contact feeling.

• SPECIAL CONTOUR adapted from motorcycle tyre construction for high stability and cornering level, excellent handling.

• NEW EVO SCOOTER COMPOUND for unlimited riding fun in all condition. NEW CARCASS MATERIALS to offer less tyre weight and STIFFER CARCASS to reduce wear by optimising the contact area.
*Prices include VAT and delivery within Ireland.
**More than 90% of our orders reach the customer in the specified delivery time.